Our Team
At Rita Sharma CPA CMA we believe that great customer service is what makes the difference. See below to learn more about our team.
Rita Sharma, CPA, CMA
Rita is a Chartered Professional Accountant, providing accounting services to small and medium sized business for over 26 years. She is known for her efficiency, reliability and accuracy of work. She and her team always puts clients' needs and expectations first, and delivers on all promises.
Rita is very meticulous and has very superior organizational skills. Customer satisfaction has always been her foremost goal.
Away from her office, Rita enjoys attending Yoga, meditation and Fitness classes. Travelling to different countries and cultures is her passion. She is an avid reader and a collector of books. She is connected with various charitable organisations . "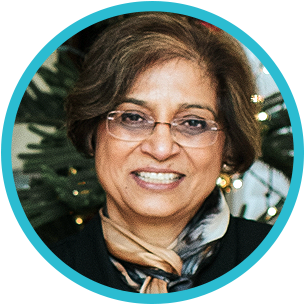 Eik Lian (Elaine) Ho, BSc Math Major
Numbers are logical, they make sense to her.  Eik Lian discovered early on that she had a strong background when it came to numbers thanks to her father who taught her math as a child.  Her mother on the other hand was the financial planner of the family who taught her the value of saving and budgeting for her future.  So, it was the natural course that her education focused mainly around numbers.  
A degree in BSc with Math Major at the University of Alberta then later an Accounting and Strategic Measurement Diploma at MacEwan University, several tax courses from H&R Block, investment courses from IFSE Institute, and a Professional Bookkeeping Certificate from Universal Accounting is just some of her education achievements.  
Crunching numbers by day is not Eik Lian's only passion, during her free time she is involved with the dance community and is also the Finance Executive for Freestyle Movement Dance Company Ltd, a non-profit organization whose mission is to provide low cost workshops and practice facilities.  She also has learned a variety of dance styles such as breakdancing, belly dancing, hip hop, and tango.  She recently started teaching a children beginner foundation class in breakdancing.  
She is also a creative sort, dabbling in cake decorating, crocheting and painting to name a few.  
She has a thirst for trying and learning new things and most likely if you name it…she probably has attempted it.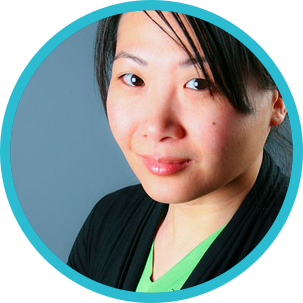 Rita Sharma, CPA, CMA
Hours of operation:
Mon- Friday  – 8.30- 6.00
Saturday: – By appointment
Tel: (780) 461-4723
Fax: (780) 462-8711
#210, 3132 Parsons Road
Edmonton, AB.
T6N 1L6